Our Company Philosophy
We realize that purchasing a car can sometimes be an unpleasant experience. As a matter of fact most of our guests tell us that they simply hate buying cars. And the reason they hate buying cars is because of the uncomfortable sales process traditional dealers puts their guest's through. Here at Henry Day we have been servicing guests with their automobile needs for over 76 years, and our sales process has always been designed to be as straightforward as possible. For example, all our vehicles come with an Exchange Guarantee and they all have our BOTTOM LINE PRICE clearly marked on the vehicle. In addition, we include information with each vehicle that helps to validate why we priced it the way we did and that the vehicle has been properly inspected.
Our History
Henry Day Ford began in 1934 as the Henry S. Day Company, a small gas station in Draper, Utah. The company later expanded to include a Studebaker franchise and in 1954 became a Ford dealer. Henry Day Ford moved in 1968 to 3899 South Redwood Road to provide better service and selection for their guests. Mike Day, President, began working at the dealership as a lot kid in 1964. He purchased the dealership in 1987 from his father and continues to stress the Day family values of high standards, personalized service, and a genuine concern for satisfying the needs of every guest. In 2001 Mike Day's son, Jeremy, began overseeing the day to day store operations as the general manager. The future for Henry Day Ford took another leap forward when the contruction of a new dealership on 3500 South in the old Fred Meyers building (4091 West 3500 South) was started in April of 2006. Our new facility opened in September of 2007. The new dealership was awarded Ford Motor Company's "GOLDEN SHOVEL" for innovative design.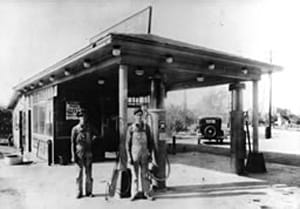 The first dealership in Draper, Utah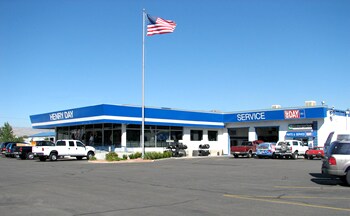 Our old location in West Valley City, Utah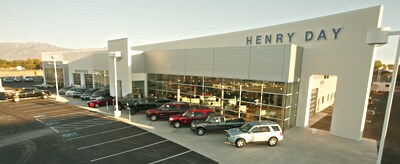 Our new building at 4091 West 3500 South in West Valley City, Utah